Of course, in addition to all the leathers, we also have our own beautiful fabric collection for you to choose from. And, of course, de Ploeg and Kvadrat fabrics are also among the options.
Information about upholstery fabric
Caring for your designer furniture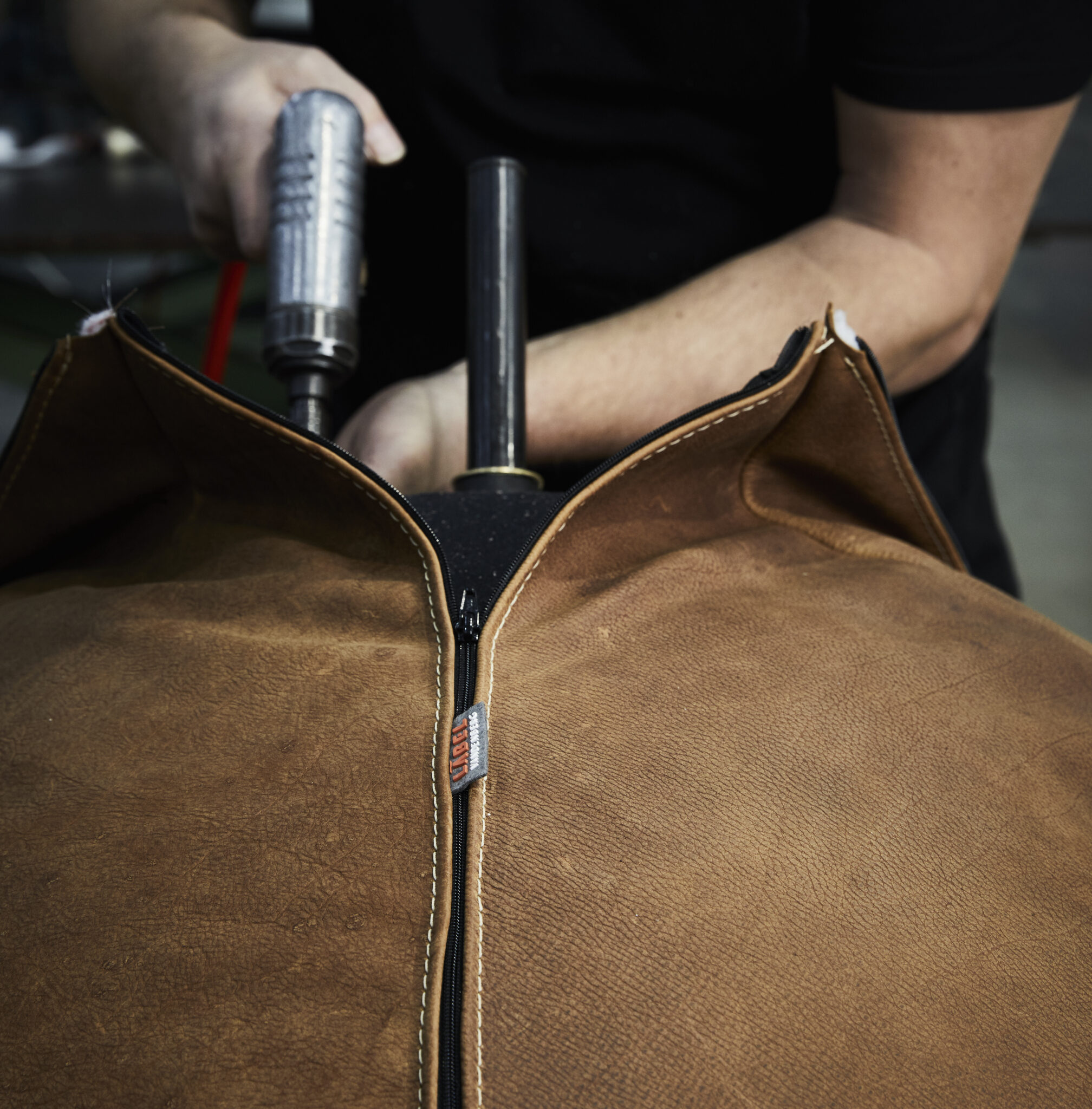 Fabric upholstery is often chosen for its cozy feel. Fabric provides comfort and warmth. We can essentially divide them into three groups: Natural Materials, Synthetic Materials and a Blend of Materials. Despite the fact that furniture fabrics today must meet very high quality standards, there are some specific differences between natural and synthetic fibers. Ask your sales consultant about the composition and properties of your chosen upholstery fabric.
Natural Materials
Natural fabrics are made of materials from nature, such as cotton, linen, wool, etc. A property of natural (hollow) fibers is their breathability and thus the comfort of the furniture is guaranteed. On the other hand, stain sensitivity is higher and lightfastness is usually less than with synthetic fibers.
Synthetic materials
In synthetic fabrics, the fibers are artificially manufactured. Examples include polyester, polyamide (nylon) and acrylic. An important property of synthetic fibers is their closed fiber structure. That is, a synthetic fiber is solid, while a natural fiber is mostly hollow. In use, this has some typical characteristics. For example, stain sensitivity and lightfastness are usually better than with natural fibers. On the other hand, the absorption capacity of a synthetic fiber is lower, so it could be more likely to cause perspiration.
Blend
A fabric in which natural and synthetic fibers are combined.