Passion and craftsmanship

Generation to generation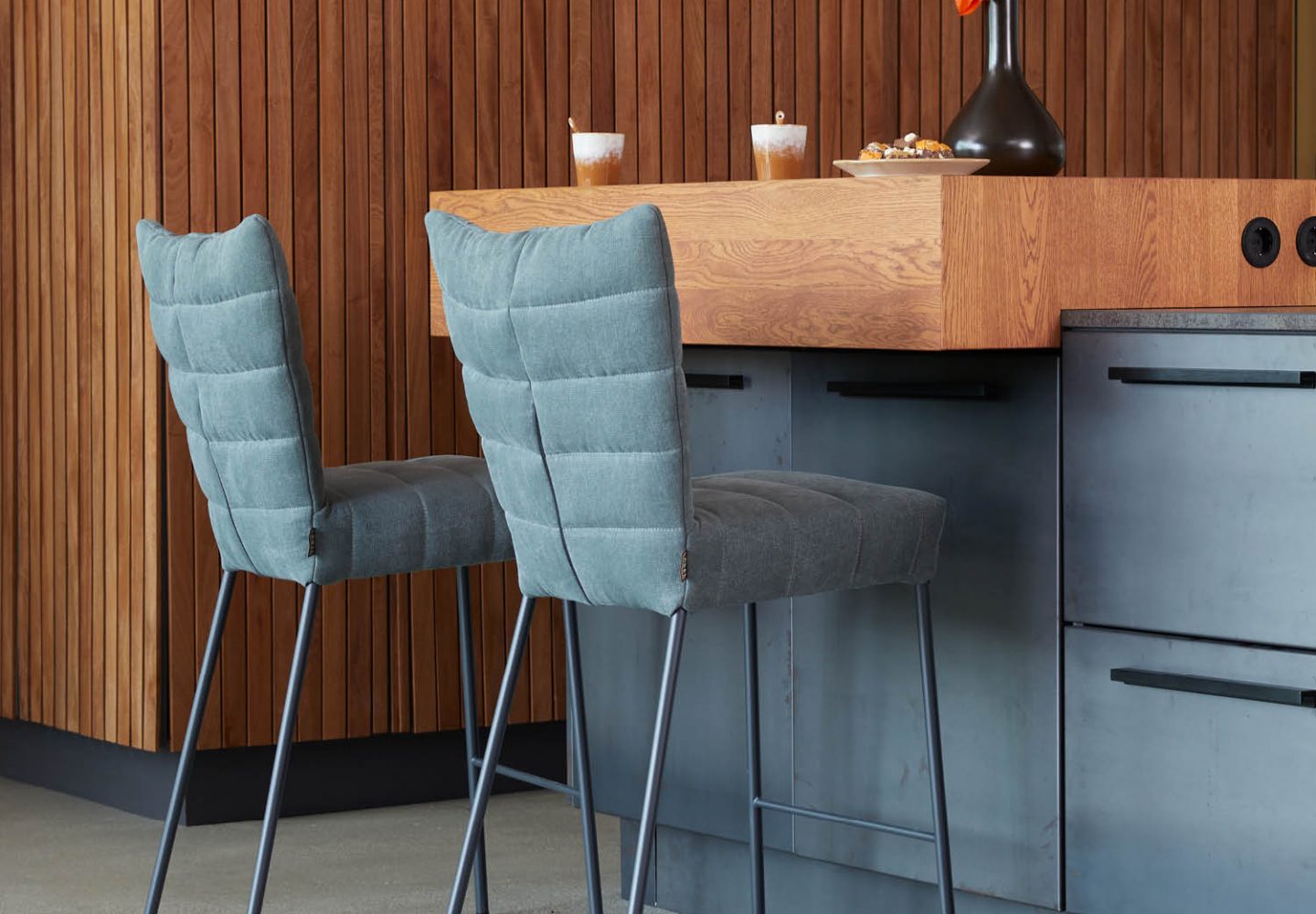 "try to hold the pure form of the design from the first sketch to production."
This is our credo and that of designer Gerard van den Berg. We still adhere to that today with every design.

To maintain control over this process, we realize it entirely
in-house
.
Together with designers, we develop original models from idea to sketch to prototype produced in our own factory in the Netherlands.

An original design is a growth process in which form, functionality and comfort reinforce each other. A good design doesn't need to be embellished and pays off in the long run, because unlike trends and fads, it is timeless and, above all, sustainable.
Production

Made in Holland

Our brand and family business stand for sustainable design "made in Holland.
All furniture is handmade in our own factory in Raamsdonksveer.

By combining high quality certified materials (we know exactly the origin of our raw materials) with craftsmanship and skill, our furniture lasts a long time.

One of the ways we achieve the ambition of sustainable production is by not wasting in the factory.
Therefore, we are not talking about waste, but rather raw material in the wrong place, which can often serve as a raw material again. This is why we make bags and decorative pillows from leftover leather, for example, and use leftover cut foam from the seats of our sofas again as padding for back cushions. AND we use only recycled plastic in our packaging.
Family business
Care and attention

We invent, create and sell products on behalf of our family, we ourselves are the LABEL Vandenberg brand.
The culture within our family business is built on our family values. That means taking good care of each other and respecting each other.

From that foundation (which includes working conditions, attention and support for the physical aspects of work), we build the long-term, sustainable relationship with our employees and have a low employee turnover rate.

Together we dedicate ourselves every day with care and attention to making a product that stands for the values we want to convey.

The chain of suppliers and other partners also consists largely of (local) family businesses. We speak each other's language, have worked together for years and within production processes are all focused on a sustainable future.
Surroundings
Close and Aware

It always starts with a good idea, a design. This is followed by the process to realization, which we set up as lean as possible. This is how we force ourselves to make the most sustainable choices:

– We work with local suppliers as much as possible
– We use only certified raw materials.
– We handle energy consciously
– We ensure the least possible transportation of goods.

We make quality products that last. That is not to say, by the way, that a chair bought today will have the same owner forever.
On auction platforms, trade in our furniture is numerous, reupholstering and repair is also part of our process.
This proves once again that timeless and sustainable design really does exist, we give it form in Raamsdonksveer.
Timeless craftsmanship
Generation after generation

Gerard and Ton van den Berg grew up in their father's
furniture factory
"G.A. van den Berg Meubelen" in Hellevoetsluis.
As
sons of a cabinetmaker
, Gerard and Ton know all aspects of the trade like no other.
In 1991, they founded LABEL Vandenberg. Meanwhile, the daily management of the company is in the hands of the third generation within the Van den Berg family:
Jasper van den Berg (son of Gerard) and Marieke van den Berg (daughter of Ton).

As a family business, it goes without saying that we think about the future. Sustainable entrepreneurship with a long-term vision is the only way for us to be able to pass on our company in a healthy way to the next generation.

Showroom, factory & office
Ramgatseweg 5
4941 VN Raamsdonksveer The Netherlands
+31(0)76 572 24 50
www.label.nl